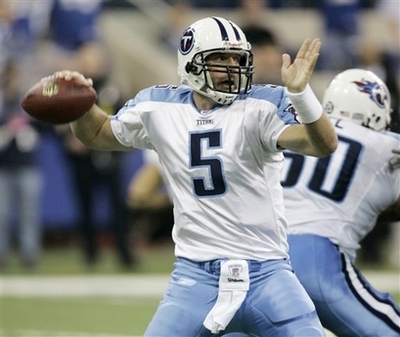 ---
Updates
4/29/12: C'est la fin.
Questions, comments, suggestions e-mail MD.
---
News
His Last Snap Behind Him, Collins Has No Regrets
Newly retired and happily distracted by the chores of his 1,600-acre cattle ranch in North Carolina, Kerry Collins was intrigued when the Indianapolis Colts called in August and asked him to be an insurance policy against the uncertain health of quarterback Peyton Manning.
After 17 years in the N.F.L., Kerry Collins can spend time with his wife, Brooke, and daughter Riley.
At that point, Manning was recovering from neck surgery but expected back soon, even if he might miss the first game or two of the season.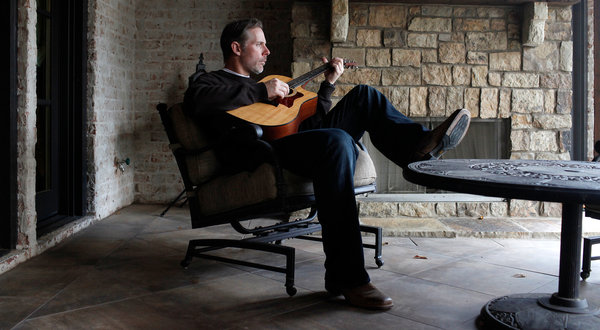 Collins, who had played for five N.F.L. teams in a wandering 16-year career, wondered what it would be like to play for a perennial playoff team. He dreamed about finally winning a Super Bowl ring. He would receive $4 million. And he would get to scrutinize Manning, an all-time great, from the closest vantage point possible.
"I had a lot of curiosity," Collins said. "I thought it would be mind-expanding and fun — a really great experience."
A month later, Collins was frequently lightheaded, nauseous and dizzy. He was forgetful and had trouble focusing on topics. With Manning out indefinitely, Collins had been thrust into the role of savior. He failed to win a game and left a late-September defeat with a concussion. After weeks of head injury symptoms, on Oct. 25 he was placed on injured reserve, ending his season.
Last month, he retired for good.
"At my age, you don't mess around with a lingering concussion," Collins said in a telephone interview from a home he keeps near Nashville, where he played five seasons for the Tennessee Titans. "I'm done. The Colts were an opportunity I couldn't pass up, but that's it. I'm closing the door."
At the same time, the 38-year-old Collins insisted he did not regret signing with Indianapolis, instead calling it another stimulating and challenging chapter in an uncommon career filled with tribulation and triumph.
"You don't accomplish anything without taking some risks," said Collins, who is now largely free of his postconcussion symptoms. "It didn't work out, and I feel the pain that Colts fans are feeling right now. I wish I could have helped more. But I'm glad I tried.
"I don't have any regrets about my whole career, and let's face it, a lot of crazy, strange things happened in that journey."
One trip at a time. Collins in repose offers considerable perspective on the voyage of a football lifer, but first he summed up the last few months, offering an assessment that conforms to conventional N.F.L. wisdom: there is no replacing Manning, especially on the Colts.
"That offense has evolved around a special guy," Collins said. "Peyton has a football I.Q. that is off the charts and a physical gift as well. There is no way to go in there and run the offense like he does.
"It was tough and I could have played better. I actually think I was starting to play better, until I got hurt."
For a month after his concussion, Collins said, he failed the memory and cognitive tests the N.F.L. now administers to players seeking to return after a head injury. Collins said he had "two or three" documented concussions in his football past.
"Plus, a half dozen times that I had my bell rung or whatever you want to call it," said Collins, who turns 39 later this month. "I wouldn't call my concussion history significant. But this time I was significantly symptomatic for a long time and they say when that happens, if you get another one, it could be even worse.
"Finally we had a meeting — the doctors, the front office, coaches and me. Everybody was hesitant at my age to put me back out there. I'm not 28 anymore."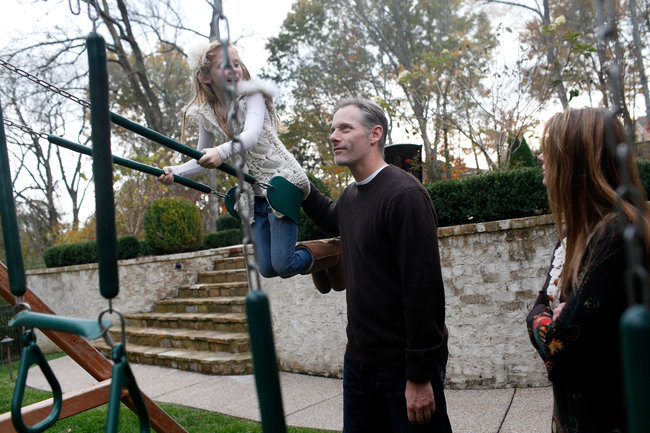 When Collins was 28 he played perhaps the best game by a Giants quarterback in the history of Giants Stadium, passing for 381 yards and five touchdowns in a 41-0 National Football Conference championship game upset of the Minnesota Vikings.
The victory capped a long road to redemption after spectacular personal and professional humiliation. Collins was a high school and collegiate all-American and an N.F.L. star by the time he was 24, but everything unraveled in swift and ignoble steps, a descent that transformed him from hero to cad by the time he was 25. He had used a racial slur, albeit in jest, trying to joke with black teammates on the Carolina Panthers. He had been arrested for drunken driving and accused of abandoning his team.
As Collins said in 1998: "I've been called a racist, a drunk and a quitter. Other than that, I'm fine."
After Collins spent two months in rehab, the normally staid Giants took a radical gamble by throwing him a lifeline. By the 2000 season, he had improbably led the team to the Super Bowl.
Now, Collins calls the rout of the Vikings in the N.F.C. championship game his career highlight.
"I still get goose bumps thinking about it," Collins said. "All I have to do is think about standing on the field with Wellington Mara holding that trophy."
Befitting the bumpy nature of Collins's lifelong path, his career highlight was immediately followed by his career lowlight. In a 34-7 wipeout by the Baltimore Ravens in the Super Bowl in January 2001, Collins threw four interceptions.
"A very bad day," Collins said. "But there were a lot of games after that."
He played in 126 more N.F.L. games, including a stunning one-point Giants playoff loss in 2003 at San Francisco when he threw four touchdown passes and had another famously dropped in the end zone by tight end Jeremy Shockey. Turned away by the Giants at the start of the Eli Manning era in 2004, Collins settled in Oakland for two years then landed in Tennessee. Initially the Titans' starting quarterback, he was replaced by the rookie Vince Young, until Young lost his way and the Titans needed Collins again.
The Titans entered the 2008 postseason as the American Football Conference's top seed with Collins once again the feel-good comeback story. Then they lost in the first playoff round, and six games into the next season, Young supplanted Collins. By this summer, he had had enough — or so he thought.
"I was at peace with my retirement and I was always someone who thought he could walk away from the game because I had worked to separate my job from my life," Collins said. "I didn't let football envelop me. But when it was gone, I realized it was more a part of me than I ever accepted. I still felt the lure."
This time, however, he believes he will stay away for good.
"With my concussion and the way things went down," he said, "if I didn't have closure before, I do now."
The farm in North Carolina is one business interest, and he has started a music publishing business, with an office on Music Row in Nashville. He has written or co-written about 75 country songs.
"I think they're good songs," he said. "I don't know if anyone else will ever think that, but we're trying."
Like most former Penn State football players, he has been disturbed and unsettled by the child sexual abuse scandal that has unfolded at his alma mater. He has purposely made little comment. Of Jerry Sandusky, the former defensive coordinator charged with abusing at least eight alleged victims, Collins said:
"As an offensive player, I didn't deal with him as much. But I never saw anything unusual. He was a respected guy. Everything that has come out is just so shocking and terrible."
At home in Tennessee or North Carolina, Collins lives with his wife, Brooke, and 7-year-old daughter, Riley.
"I will find something to keep me busy," he said. "I like to work."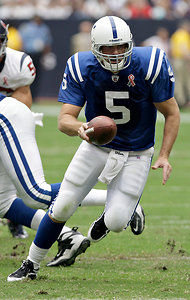 He can turn to a host of friends and allies around the N.F.L., and around the country. Collins has been extraordinarily generous during his pro career, having quietly donated nearly $3 million to various New York City-based charities and hospitals. He has given Penn State several hundred thousand dollars, and in the days after the terrorist attacks of Sept. 11, 2001, he showed up unannounced at downtown fire stations, where he donated his time and $120,000 to the family relief fund.
Although his statistics this season were subpar (48 of 98 passes completed for 481 yards, with 2 touchdowns and an interception), Collins finished with 40,922 career passing yards, 10th in N.F.L. history. It is lofty territory for someone of modest means raised in the hardscrabble railroad town of Lebanon, Pa.
"I started playing this game when I was 8," Collins said, reviewing 30 years of football. "I've played for Joe Paterno, Wellington Mara, Al Davis and Bud Adams. I had some prominent struggles but I stuck with it and came back stronger. And yes, I took a chance this year and it didn't work out. But that shaped my experience, too.
I'm proud of my career, and there are some good life lessons in it. I don't regret anything. I wish I had handled things with more maturity in Carolina. But it's also hard to regret an experience that ultimately made you better."
Collins does not expect football to have a major influence on the next stage of his life — he has not written any songs about football, for example — but he knows the game will not go away, either.
"I will miss football Sundays forever," Collins said with a longing in his voice that would suit a country song. "There is nothing that I'll ever do that will capture the feeling you have before a game as you get ready for the first snap from center.
"That's something that is impossible to define in the world outside football."
Source: nytimes.com/Bill Pennington
---
This site is in no way affliated with, associated with, or endorsed by the NFL or Kerry Collins. All opinions expressed are solely of the operator of this site, unless otherwise stated, and in no way represent the opinions of the NFL or Kerry Collins. All media used herein remains property of its owners.
Kerry Collins--An Unofficial Fan Site 1998-2012
Created and maintained by M.D..
https://kerrycfan.tripod.com/collins.html